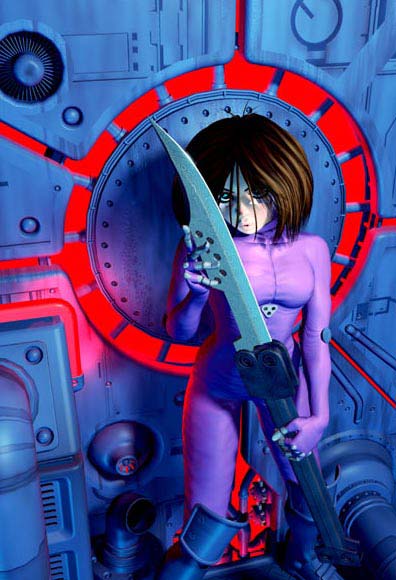 Director James Cameron has announced he will develop the cyborg adventures of popular anime comic book "BATTLE ANGEL ALITA" into a major motion picture.

"Battle Angel Alita" tells the story of 'Daisuke Ido', a future hunter-warrior, who digs out a 300-year old human head from the rubble of the 'Scrap Yard' then ghoulishly uses the remains to attempt to create a 'perfect' life. As Alita, the damaged 'battle angel' grows into her new arms and legs (?!) she also grows in awareness.

"Why should I have to live the life you want for me?! I've got to find my own way," Alita cries to her creator.

Alita's shattered body is a metaphor for the unintegrated self, and her successive battles (similar to the struggles of 'Ripley' in "ALIENS", and 'Sarah Connor' in "TERMINATOR"), will take her closer to discovering who she is and what she wants ...